New Years Eve Late Night Party with Snoop Dogg - Doors At 1AM
Mon
2018-12-31
11:55 pm
EST
Highline Ballroom ,
431 W. 16th Street, New York, NY
(
map
)
Ages 21 and Up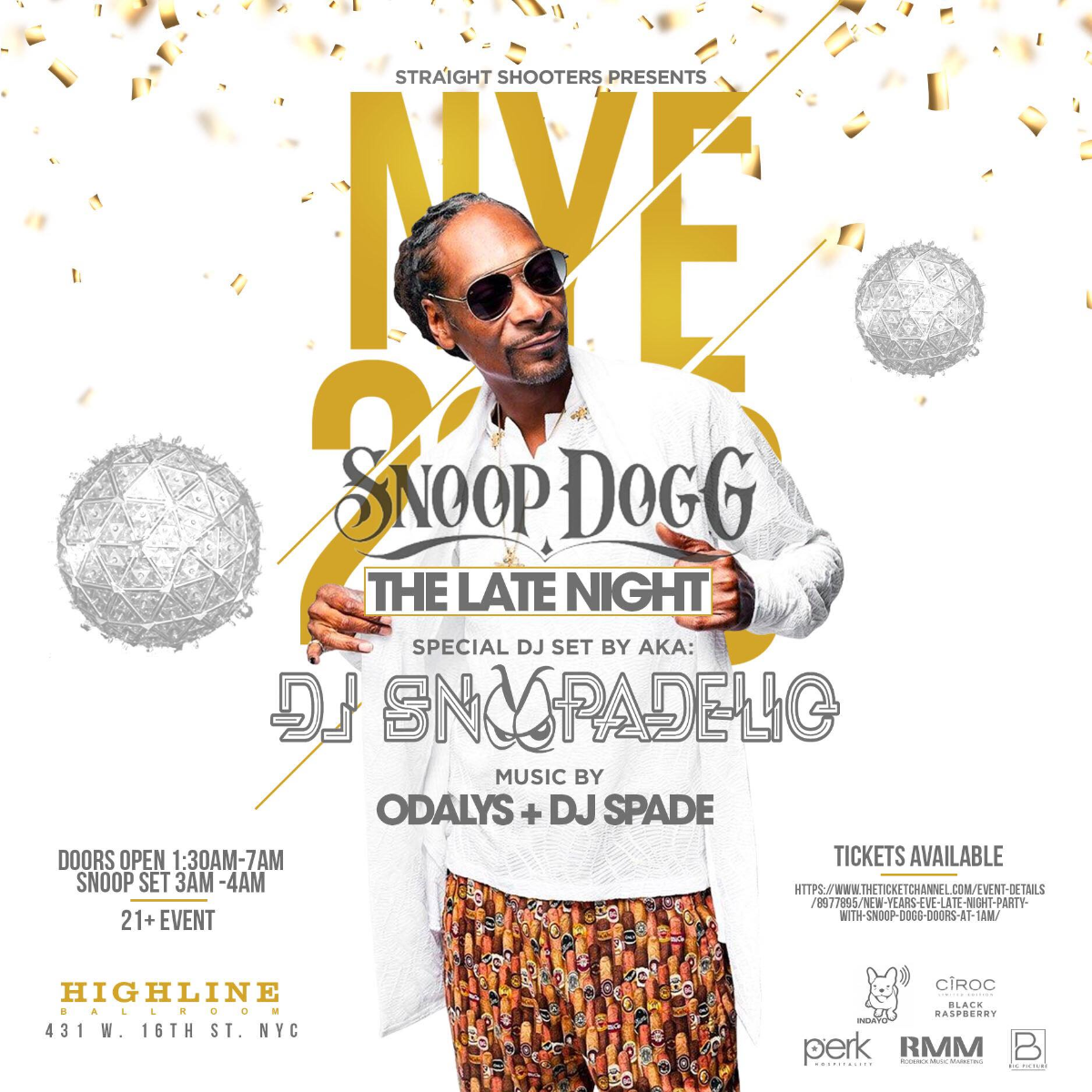 $75.00
Join the city's finest late night at THE NEW YEAR'S EVE AFTER PARTY!!
The new year will just be getting started, so keep your celebration going with an incredible live DJ lineup and ultimate after party from 1am-7am!
We all remember that question we ask our friends every New Year's Eve after the midnight hour passes and we're ready for a new spot to continue the best party night of the year... This year Highline Ballroom presents late night party with SNOOP DOGG special live DJ set and he will be MC for the finale of the night!
Highline Ballroom with special guest Snoop Dogg will be the after party you're looking for! JOIN NOW for the late night party from 1am-7am with SNOOP DOGG and multiple other live DJs, an amazing lineup keeping the dance floor busy through dawn!
Sounds of best hip hop, dance, and top mix format!
IMPORTANT NOTICE
20% of gratuity will be collected at the door along with sales tax of 8.875% for Table services only